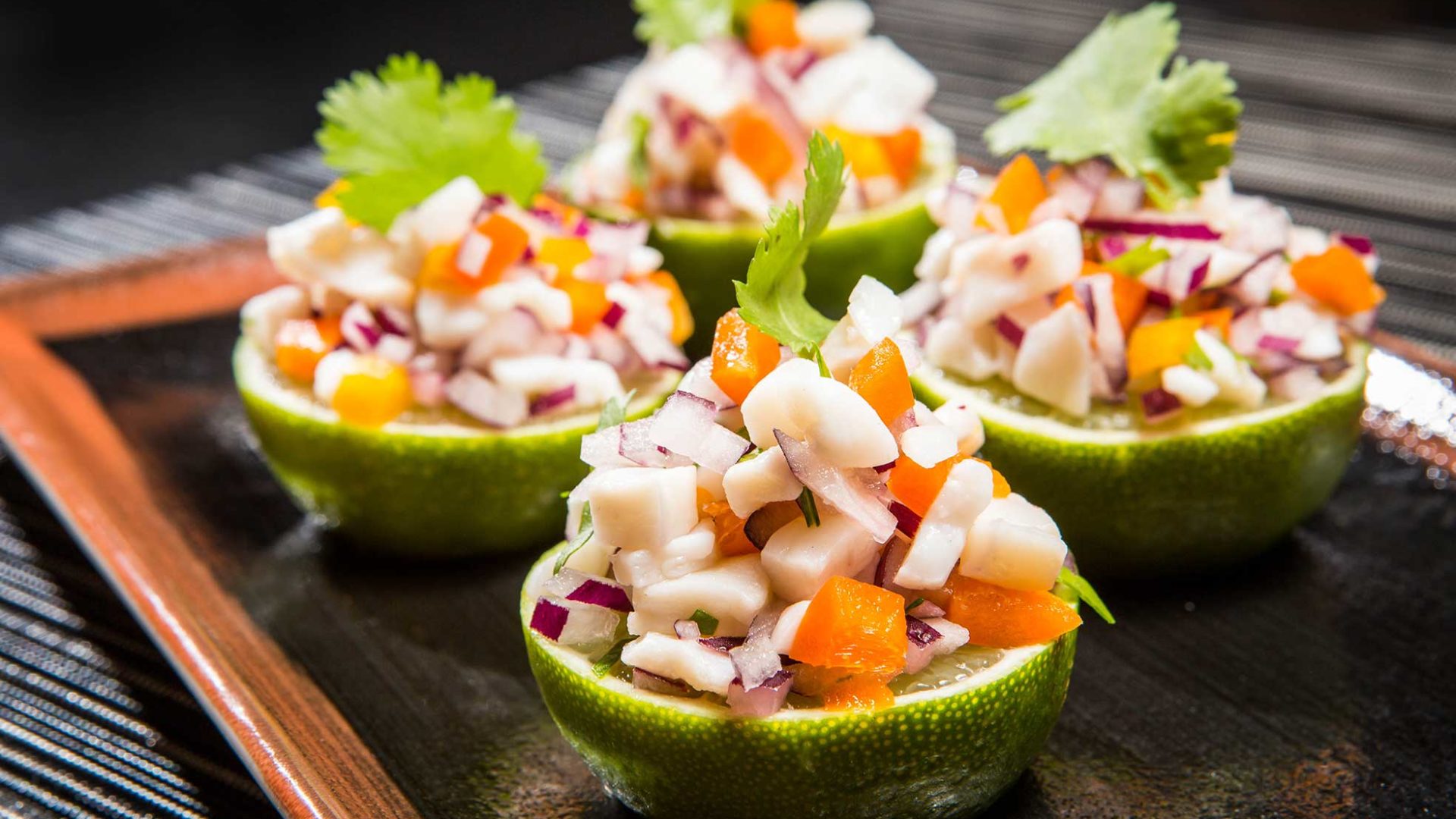 Posts by
FERNANDO ARGÜELLES – IDEAL NEWSPAPER
Great success of the exhibition and restoration area of the event.
GRANADA. Nothing better for a gray day and rain like yesterday's that have near goodastapas prepared by the best professionals of Granada and its province. And is that a noon under water is less gray if you taste, for example, a tapa of 'Tigella de San Cecilio', or what is the same, cod confit with baby beans. This is one of the most popular tapas presented by Tendido 1 in the gastrobar area of Granada Gourmet. On a day as Granada as yesterday, with the procession of the Virgen de las Angustias as the protagonist, we could not miss tapas such as the one mentioned or others such as 'La Toma de Granada' (with pomegranates, goat cheese and Motril shrimp), or Moorish chicken pastry, caramelized onion and almond.
Visitors to Granada Gourmet, IDEAL's great gastronomic event, were also able to try other succulent proposals, such as 'Ole mis croquetas', a fifth-generation pre-cooked food company from Granada, without flavours or preservatives, which presents its 100% natural products, including its twenty-six different types of croquettes, some as original as those flavoured with salmorejo and ham, as the company's managers, Yessica Moreno, Alberto Gordo and Vanessa Pérez, point out. Precisely, in front of this stand is the Señorío de Nevada winery, where Antonio Gimeno not only informs about the good wines that come out of his vineyards, but also about all the tourist and leisure attractions that they offer in their facilities. Other interesting suggestions are the aperitifs proposed by Sancho Original, from Tablas street. Tosta de lomo de orza with roasted pepper salad, pringá de cocido bread roll, ham with melon with ostomized sherry or roasted pepper salad, pringá de cocido bread roll, ham with melon with ostomized sherry or chicken breast salad in frost with orange are some of his proposals, as indicated by Serafín Jiménez, head of the establishment. Tapas loaded with flavour, such as those of the sexitano restaurant Firmun, the youngest company among the participants, as it opened its doors in Almuñécar just two months ago. Álvaro Jiménez, its chef, recommends trying proposals such as the mini hamburger of Retinto meat with alioli of Kalamata olive and gherkin, octopus tentacle with creamy potato 'ras al hanout' with crispy, choco croquettes with mango alioli or fuet flamenquín stuffed with papaya, goat cheese and rabbit accompanied by apple gel infused with aloe vera and gingerbread. And if the coast is present with this restaurant, or others such as El Trasmallo, the metropolitan area is present with El Sevillano, by Gójar, or La Compañía, by Churriana de la Vega, an establishment that presents tapas such as the mini baguette of Iberian presa, ajoblanco with mango granizado and steak Tartar of veal tenderloin.
Proper names.
Granada Gourmet is also an appointment with its own names, the names of the great professionals in the hotel and catering sector who take part in the different activities of the event. On the one hand, the renowned chefs, all of them Michelin star holders, who take part in the lectures, lunches and dinners, and, on the other hand, that of the professionals who, with their restaurants, present elaborate tapas in the area of gastrobars that summarise the cuisine offered in their premises. This is the case, for example, of the Pedraza brothers from Ruta del Veleta, Luis Oruezábal from Restaurante Chikito, Miguel Dorado from La Borraja or the great professionals from Alacena de las Monjas, Mandala, Damasqueros, Panoramic 360 or El Trasmallo. Álvaro Arriaga, who presents his attractive gastronomic space in the Plaza de la Ilusión, in the neighbourhood of the Youth, Caradura Garden&Bistrot. Very rich and suggestive proposals such as patatas bravas with its secret sauce, flamenquines de cangrejo y prawns or tortillitas de camarones (shrimp omelettes). No wonder they fly from the bar where they are served.
Another prestigious name is José Torres, from Las Titas, or Carlos Navarro, from Sibarius. And the names of important companies and products that are not lacking are, for example, those of Makro, Pernod Ricard, the DO Huétor Tájar Asparagus, the DO Cordero Segureño, Sandía Fashion or Rey Raf, a company that was known a decade ago with its famous raf tomatoes and that now takes advantage of Granada Gourmet to present a new range of canned products of high quality and handmade elaboration. Desiré Cuadrado details the excellence of these products, among which are tomato jams, salmorejo, fried or natural tomato, one of the best crystallised salts in Spain, sun-dried raf tomato and even organic oil with edible gold. Seeing the great success they have, surely they will gradually conquer markets, such as the excellent products presented by the hotel and tourism companies promoted by the City of Serón or the good oils from Torredonjimeno (Jaén) that brings the SCA Nuestra Señora del Carmen. Miguel A. Linde, responsible for alidad, highlights its oils that are natural, picual olive and early harvest. They have been offering oil for fifty years.
Today comes the last day of Granada Gourmet, focused on professionals in the hospitality sector. Yesterday, the councillor for Tourism of the Granada City Council, Rocío Díaz, highlighted << the importance this event has for the city, both because the people of Granada can enjoy a selection of the best chefs in Spain without leaving the city, and because of the publicity that the congress gives to Granada, its hotel sector and its excellent products, not only among the people of Granada who are visiting it, but also among the professionals of the sector who are marching enchanted of their passage through the city>>.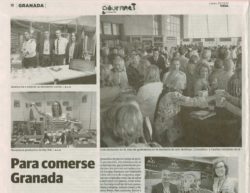 "Sibarius unveils its excellent cuisine." R.L.P.